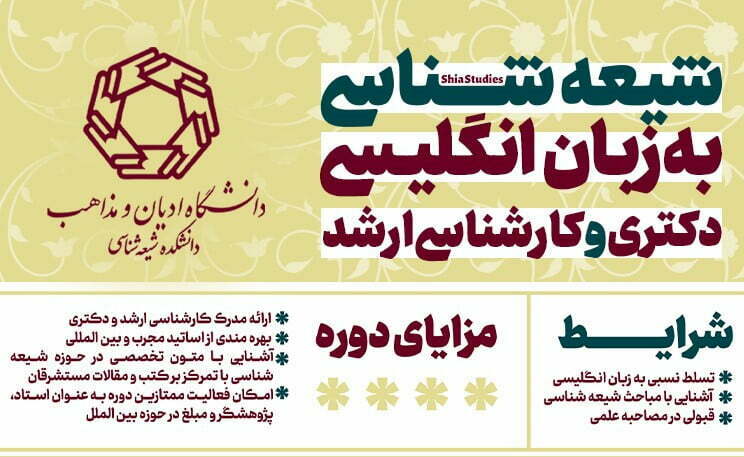 The University of Religions and Denominations is one of the country's non -profit universities that has always attracted much attention to international programs. The university's international approach has led to many joint programs with different universities around the world, especially European universities over the past decade. In these academic programs, the university has hosted many professors and students from different countries. The professors and students of the University of Religions and Denominations have also attended various meetings and workshops hosted by universities in various countries, especially Germany and Italy. The more than two decades of international experience of university activities has been a faced with one big concern. The concern is the lack of teachers and students of Shiite thought that has an acceptable language knowledge. The University of Religions, after nearly two decades of international activity and successful experience of holding various courses in Arabic, decided to establish a Shiite degree in English.
Due to the start of the Master's Degree in the Assessment Organization, we decided to meet with the director of the Department of Hojat-ul-islam-wal-muslimin   Dr. Hamed Fayazi, who is one of the graduates and students who has studied abroad. The following is a summary of our interview with him.
What do you think is the need for Shiaology in English?
Today, the need to explain and accurately introduce Shiite thought in the international arena is hidden to no one. We have inside prominent scholars and researchers in  country and good work has been done inside, but the presence and impact of these people and their works in the international arena is very pale, so we see many Western research in the field of Shiaology by those who are not Shiites or even Muslims themselves and sometimes have anti -Islamic or anti -Shiite tendencies.
On the other hand, we have many Shiites inside and outside the country who are interested in introducing and explaining their religious beliefs and views internationally. The field of Shiaology helps these people first increase their knowledge of Shiites, and secondly, in a linguistic way – especially in the field of specialized language – sufficient skills and knowledge.
In addition, there are many people around the world who do not know Persian  but are also interested in getting to know the Ahlul -Bayt school. The field of Shi'ism in English at the University of Religions provides such people with the opportunity to study Shiites in one of the most important religious and scientific centers of Shi'ism – the holy city of Qom – and at the same time in a scientific and academic environment.
How has this field been welcomed so far?
Although the advertising we have had for this field has not been wide, we have had many requests for registration and have been welcomed. However, because the field is held in English and the initial language knowledge of the participants is very important, we cannot accept all applicants. We hope that in the future, with increase in advertising, we will be able to attract more people.
Who can enroll in this field?
All those who have a valid bachelor's degree from the Ministry of Science or the equivalent degree (completion of level 2), provided that their English language knowledge is desirable and desired, can participate in Shi'ism in English. Examination and interviews are intended to determine the qualifications of the applicants, and applicants will be qualified to study in this field if they are admitted to this exam and interview.
I have to point out that the purpose of this course is not to learn, but for students who have fluency in English, it provides the basis to enhance their language in addition to learning Shiite issues and topics.
Do you have a plan to hold a doctorate?
Yes. Ensha-allah will have a limited number of doctoral students from next year. The necessary follow -up is underway so that we can have the capacity to recruit more students in the doctorate.
How do you imagine the future of this field?
Of course, the future is in the hands of God, but this field and the University of Religions and Denominations by attracting and nurturing competent people can provide important capacities in international level to explain and introduce the Ahlul -Bayt way.
What are the capacities that this field can create for graduates?
Ph.D., post -doctoral opportunities, participation, and presentation of articles in conferences, teaching and promotional opportunities, etc. are among the capacities that graduates of this field have for work and activity. In other words, participating in this course will be an important step in order for graduates to work in these fields, and naturally every person's efforts during education and post -graduate are important to achieve these situations.
Graduates of this field what can do for work? And what is their future?
In addition of what answered to the last question, there is some centers ans institute inside of country that they are need to Shiite researchers in English. And some of educational centers and universities needs to teachers who dominate enough on both field.