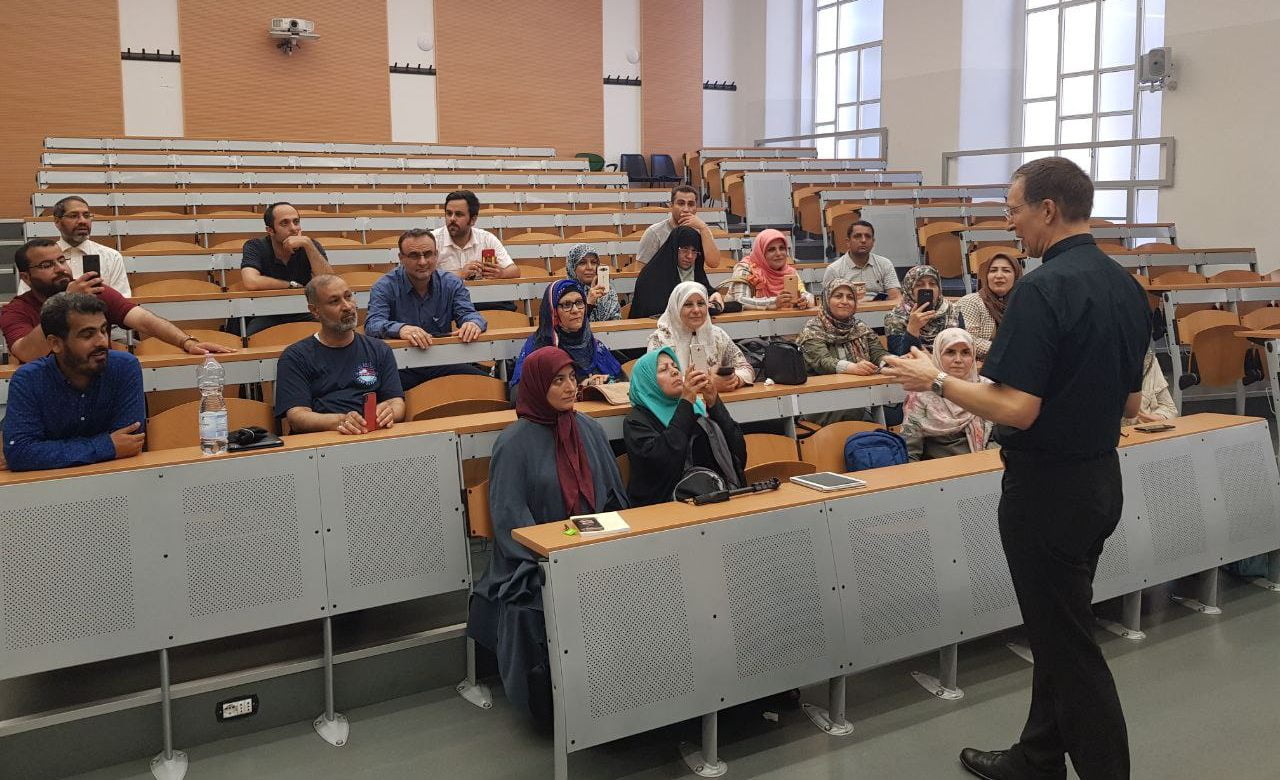 According to the University Public Relations Department, the Deputy Director of Communications and International Affairs of the University of Religions and denominations is planing and  continue interact more professors and students with scientific and cultural centers around the world, "Scientific -Cultural Travel to the Czech Republic and Austria". .
This scientific-cultural travel, which is for professors and students of the University of Religions and denominations, will be held in the form of a scientific course for 11 days in ordibehesht 1402.
In this special 11 -day program of professors and students of the University of Religions and denominations, they will present their scientific views in the scientific and cultural assemblies while meeting and discussing with the Czech and Austrian scholars.
The details of the travel are as follows:
Travel Time: May 6
Number of travel days: 1 night and 2 days
Visited cities:3 night of Prague, 2 nights plezan and 1 nights of Olomots, 4 nights of Vienna
Scientific Programs: Scientific Program and Presentation of Paper at West Boheima University, Visiting the University of Olomots, Visiting and Presenting Scientific Article at Vienna University (to participants in Scientific Workshops Certificate of attendance and to those who submit an article presentation certificate of presentation from the destination university will be.)
Capacity: 25 person
Travel Costs: 1160 Euro + Flight Cost
All travel costs include accommodation at 3 or 4 -star hotel in 2 or 4 -person rooms, breakfast, lunch, intercity commuting (by bus and subway), suburban transportation (Prague to Plezan, Prague to Olomots and Olomots to Vienna), Airport Transfer and Train Station, travel tickets are intended at travel costs
Side and personal costs such as embassy costs, translation of documents, exit tolls, costs of entering places such as museums, and any place where entrances are required are responsible for the participant.
Registration Deadline: December 1, 2010
Participants should note that at least one week after the registration, they have the opportunity to pay the initial travel costs for visa and ticket purchases.
Travel conditions
This trip is for professors and doctoral students of the University of Religions and Religions. Professors and faculty members are prioritized.
Other students can participate in the trip if they do not complete the trip.
To attend the trip, it is necessary to put a bail to return.
If demand is high, the draw will be drawn.
The minimum age of all participants should be 23 years.
The registration time for this scientific course is over.