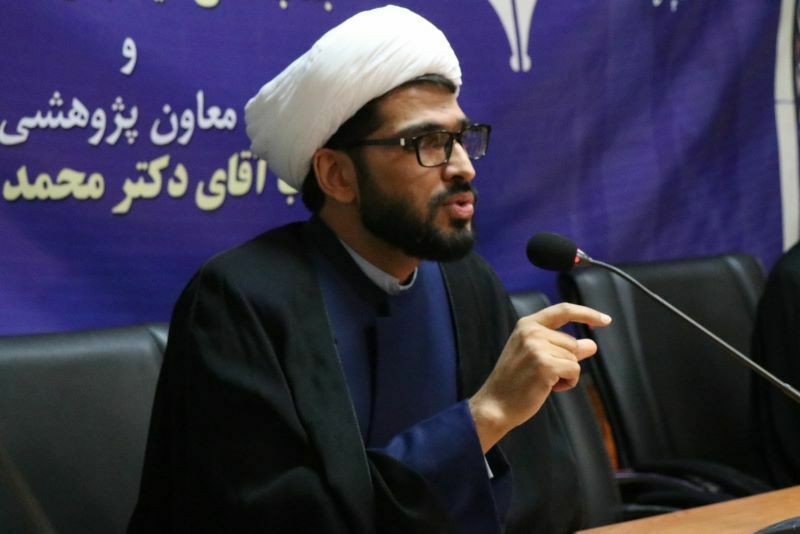 According to the public relations report of the university, the research week commemoration ceremony was held in the presence of the President of university Hojat-ul-Islam Wal-Muslemin Seyyed Abul Hassan Nawab, assistants, professors and faculty members of the University of Religions and denominations.
According to this report, Hojat-ul-Islam Wal-Muslemin Dr. Mohammad Moinifar, while appreciating all the professors and faculty members, said: Research is the eye and light of the University of Religions and denominations, and the university president also pays special attention to it. All professors and faculty members of the university who respect this importance and strive to advance the research goals of the university should be praised and appreciated.
He continued: One of the plans of the Vice-Chancellor of Research to supporting the research is to support scientific articles for publication in publications indexed in the Web of Science and Scopus databases. We have launched a very good collection in the Vice-Chancellor of Research under the name of University Scientific Collection. One of the tasks of this collection is to support international researches. So far, 15 articles from professors have been sent to this department, out of which 10 articles were accepted and 5 articles needed to be re-examined. We hope that in this plan we can encourage faculty members to publish international articles.
  Dr. Moeini Far stated: One of the important activities of the Research Vice-Chancellor to promote the university at the global level in recent years is to follow up on the indexing of the university's books and journals in international databases. We already have a journal indexed in the Scopus database, which is very important and exemplary at the national level. We are trying to index other university magazines in these databases.
He continued: In order to index other university journals, we need to improve the level of articles published in these journals. To achieve this goal, we need the help of professors and esteemed faculty members. We hope that we can achieve this goal as soon as possible with your cooperation.
The vice president of research of university stated: Although most of the university students are currently Arabic-speaking and also some of the university's courses are held in English, we are suffering from a lack of resources in the field of Arabic and English. In order to reduce these restrictions, were recently purchased about 1,500 books from the Beirut book exhibition.
It should be noted that, some professors and faculty members were honored for their research efforts at the end of this ceremony.